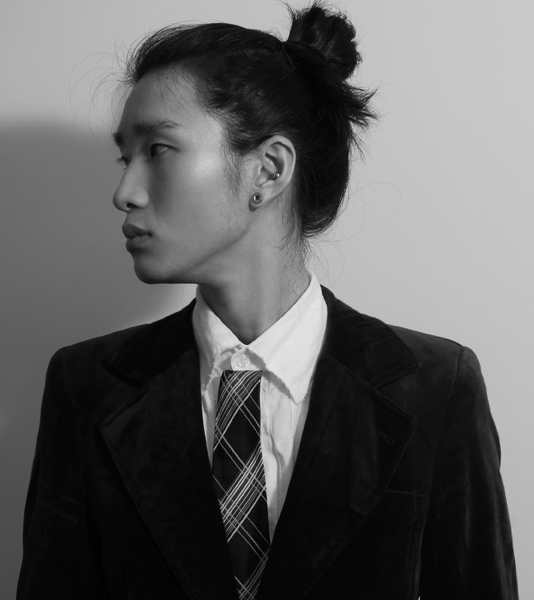 Edmond Wong Pak Yin
A cross-platform artist and an art director with multiple awards in art and design. Exhibited in galleries, art festivals, and museums internationally in Europe and Asia, such as The Museum of Fine Art of Nantes, France, 59 Rivoli Galerie, Paris, Space no wave, Seoul…etc, work collected by the Casoria Contemporary Art Museum in Italy as a permanent collection. Born in Hong Kong, currently based in Shanghai, lived and worked in France from 2008 to 2014. More than 10 years of work experience in Hong Kong, Paris and Shanghai in art direction, graphic design, corporate identity in luxury market and fashion industry. He holds a double master in fine arts, multimedia art and a France national degree in fine arts (with Honors) at The Superior School of Fine Arts of Nantes, France / The University of Angers, France.
Visual addict, direct every visible things in front of my eyes. Not the kind of Sagittarius who tends to socialize and outgoing, but still yearning for freedom and being unrestrained in my nature… who's not? Witnessed the life of fascinating and glamour in fashion capital, participated in the work of hundreds of people, costing ten millions just to stir the world for ten minutes, also witnessed the marginalized artists created a "new world" with very limited resources. Convinced that the ending of pure aesthetics is always hollowness.
Recognizing the real me and visualizing the hidden link between each individual in this society are the two biggest subjects in my work. Everyone is a non-replicable documentary, we are the protagonists of our own documentary, meanwhile performed as a supporting role in other people's story. Sometimes we are a friend of our friends or a dregs of humanity for a few of our old lover, or just a passers-by. I always remind myself to watch the passers-by attentively, watching is an emotional expression, we performed as a passers-by in each others story silently, we never say goodbye and never see each other again, we have a consensus to maintain this romantic relationship in a way. Sincerely, I do not want that we are only passers-by for each other, this is too tragic. Please feel free to contact me even for a breakfast or talk.
Please visit my Linkedin page to view my full CV.